<![if gt IE 6]>
<![endif]>
Benny is a young german drummer, and I'm sure you`ll hear alot of and from him in the future.
He shows his technical and musical skills on 6 drumtracks. Between each track there are short movies that also show his funny side. The DVD contains a cymbal solo as well as a section in which he gives some simple examples of his ostinato playing (in german only).
German description:
Die erste DVD des deutschen Shootingstars! Benny zeigt und erklärt unter anderem seine ostinate Spielweise, soliert auf Becken (nur Becken) und überzeugt durch seine unglaubliche Musikalität!
Zudem gibt es 6 Drumsolos die zwischendurch von Kurzfilmen überbrückt werden.
Eine innovative DVD, auch wenn sie nur eine Randerscheinung auf dem Schlagzeug DVD Markt ist. Der Kauf ist nicht unbedingt notwendig, aber empfehlenswert!
See also:
Benny Greb - The Language Of Drumming
Language: English
Year: 2003

Country: Germany

Running time: 52 mins

Quality: DVD5
Video: MPEG-2, 720х576, 8529 kbps, 4:3, 25 fps, PAL
Audio: LPCM 2.0 1536 kbps 48kHz
Booklet: No
Size: 3.9 Gb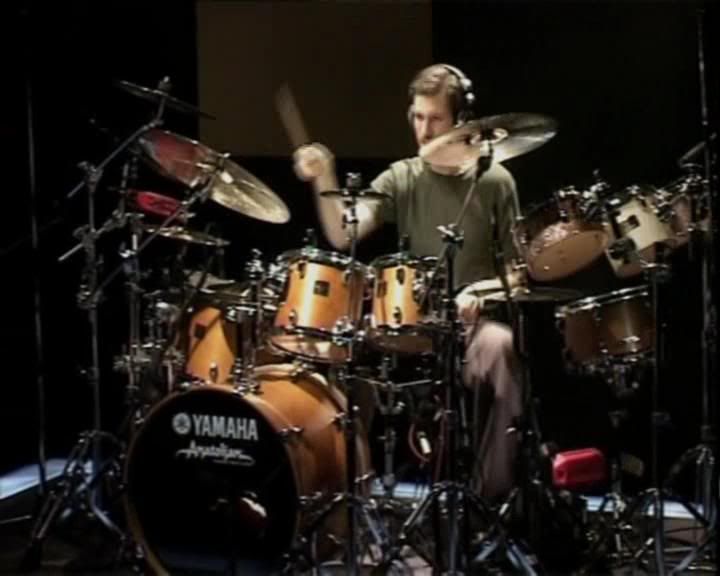 Just download Benny Greb - Vorschlag for free and leave comment for mates.
You should be registered to view hidden content
Tags: