| | |
| --- | --- |
| | Victor Wooten - Lesson on Bass Technique |
<![if gt IE 6]>
<![endif]>
Victor Lemonte Wooten is an American bass player, composer, author, and producer, and has been the recipient of five Grammy Awards. Wooten has won the "Bass Player of the Year" award from Bass Player magazine three times in a row, and was the first person to win the award more than once.
In addition to a solo career and collaborations with various artists, Wooten has been the bassist for Bela Fleck and the Flecktones since the group's formation in 1988. Wooten was also a judge for the 4th annual Independent Music Awards to support independent artists' careers.
The lesson can be divided into several parts:

1) Work with your thumb finger. Victor describes the theme of thumb finger, started in the first video. And showed some exercises.
2) Influences. Victor says a lot about the musicians who influenced him. And about what he learned from them. Three major names: Stanley Clarke, Jaco Pastorius, Larry Graham.
3) Arguments about the origin of inspiration and new ideas.
4) Grooves! How to achieve that without which everything else is meaningless? The idea of Victor - playing scales, stylizing them under the musical direction.
Language: English
Year: 1998
Country: USA
Running time: 1 hour
Quality: VHSrip
Video: 352x256 (1.38:1) DivX Codec 5.05, 1597 kbps
Audio: MPEG Layer 3, 96.00 kbps, 2 ch
Booklet: No
Size: 733 Mb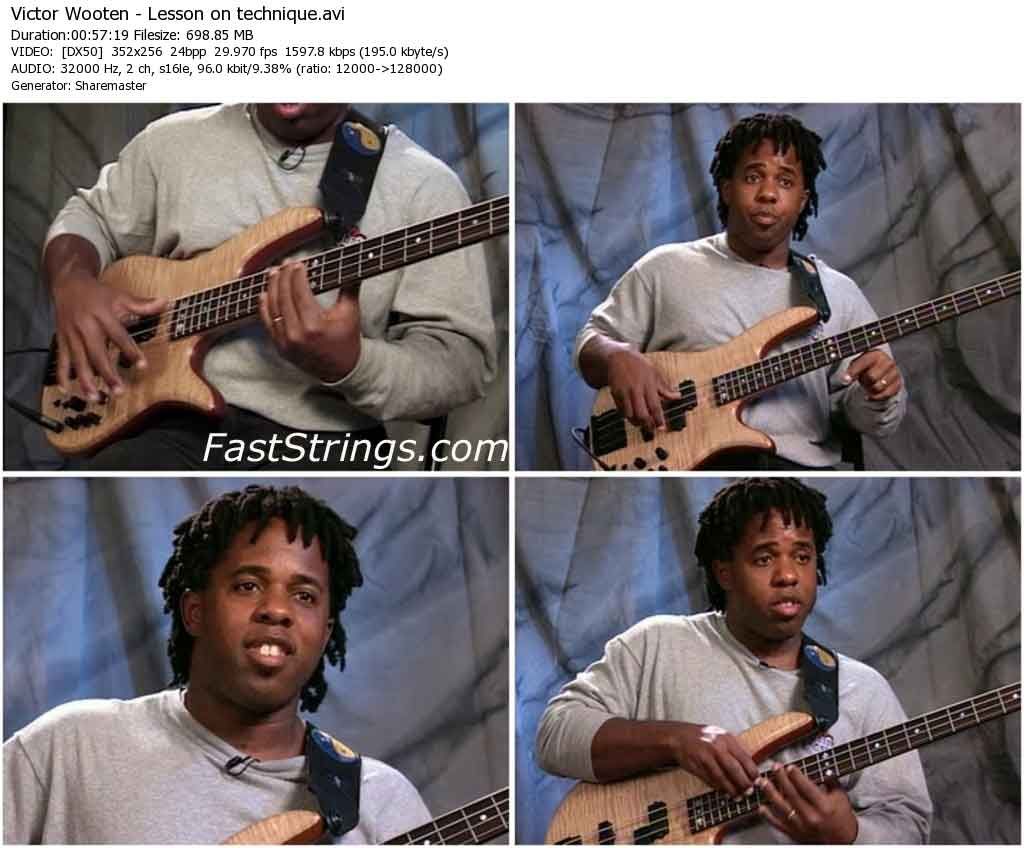 Just download Victor Wooten - Lesson on Bass Technique for free and leave comment for mates.
You should be registered to view hidden content
Tags: