| | |
| --- | --- |
| | Patrice Guers - Techniques Modernes a la Basse |
<![if gt IE 6]>
<![endif]>
Patrice Guers is the former bassist of the Italian symphonic metal band Rhapsody of Fire. He started playing bass at the age of fourteen. He has a progressive style of playing bass. He is a very skilled bassist and is an accomplished slap player, he also is very skilled at tapping.
In this video you'll find methods of famous french bassist Patrice Guers.
This school is represented by different techniques and methods of playing. The explanation is based on the principles: simple and affordable. Original French description below:
Ce DVD, elabore par le grand specialiste du genre, Patrice Guers (bassiste de Patrick Rondat, Rhapsody, Consortium Project...), devoile une approche nouvelle de l'instrument a travers des techniques novatrices et impressionnantes, telles que le tapping pianistique polyphonique, le "scratch", les doubles et triples tires de cordes en slap, le jeu en accords, les harmoniques naturelles et artificielles, le jeu a 3 doigts, les notes mortes avec sauts de cordes, etc. La base de chaque technique est ici dissequee puis suivie d'exemples l'utilisant dans un contexte musical. A vous ensuite de l'integrer a votre propre style. Une methode serieuse qui revolutionnera votre jeu de basse ainsi que votre creativite, et ce, que vous soyez debutant ou plus confirme, et quelle que soit votre style musical. Un nouvel univers s'ouvre a vous...
Language: French
Year: 2006
Country: France
Running time: 01:06:00
Quality: DVDRip
Video: DivX 5 576x416 25.00fps 1346Kbps
Audio: MP3 48000Hz stereo 128Kbps
Booklet: No
Size: 735 Mb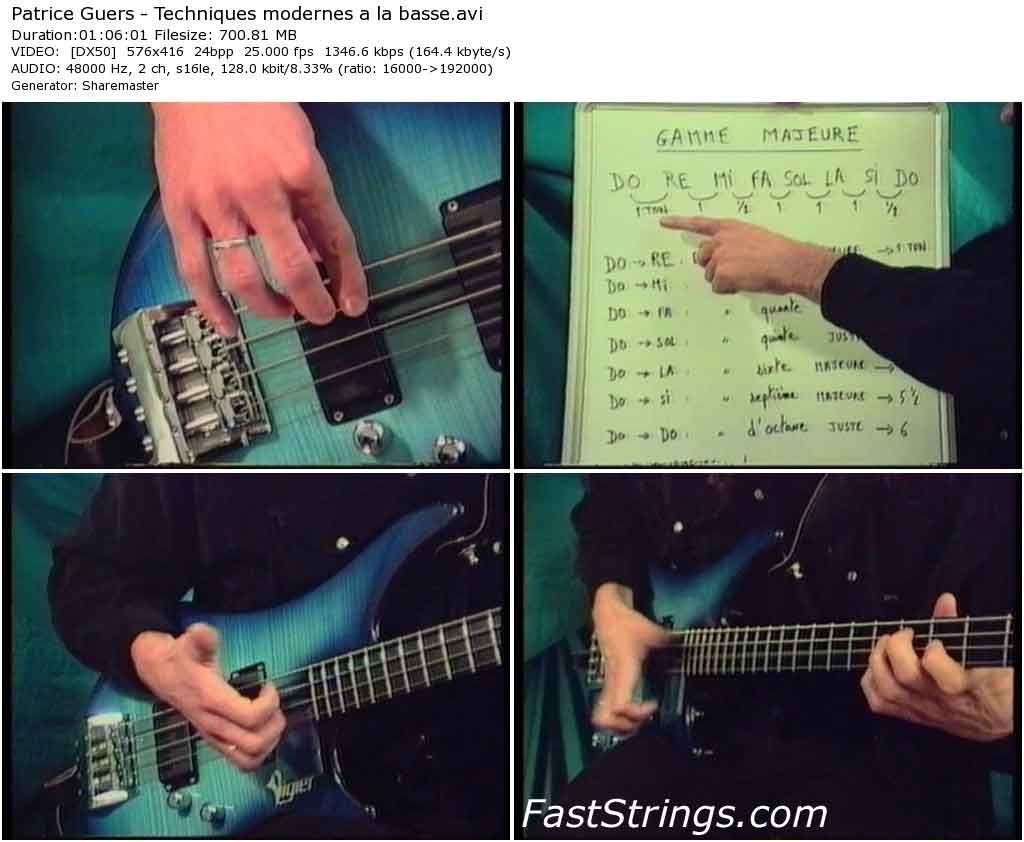 Just download Patrice Guers - Techniques Modernes a la Basse for free and leave comment for mates.
You should be registered to view hidden content