| | |
| --- | --- |
| | Danny Gatton - Strictly Rhythm Guitar |
<![if gt IE 6]>
<![endif]>
This follow-up to Danny Gatton's Telemaster! covers a huge range of rhythm guitar styles played by one of the world's great guitarists.Danny shows you how to play everything including organ-style comping, rockabilly and country power chords, 'dead-thumb' constant bass...and much more.
Danny demonstrates the rhythm part in isolation then in context with Arlen Roth on lead guitar.A true rhythm guitar master class from a guitar genius!WITH A NEW INTRODUCTION BY WOODY MANNJazz and blues guitarist Woody Mann learned from the legendary Rev. Gary Davis and then played and recorded with Son House, Bukka White and John Fahey. He has performed throughout the world, recorded over a dozen CDs, and is an internationally renowned guitar teacher.ALSO FEATURING CHORD CORNER!Chord Corner is like an audio-visual chord dictionary of the essential chords you'll encounter on the DVD. It lets you hear the sound of each chord and see a photograph of the position and a chord diagram.YOU'LL NEVER MISS A NOTE!
You see the music and the tablature on screen as it's being played!

All right- and left-hand techniques are shown in close up and with helpful split-screen effects to make learning easy

Slow motion segments with standard pitch sound

Artist biography

Selected discography

Suggested listening

Booklet with music examples included
Language: English
Year: 1994/2006
Country: USA
Running time: 1 hour
Quality: DVD5
Video: MPEG2 NTSC 4:3 (720x480) VBR
Audio: AC3, 2/0 ch, 224Kbps
Booklet: Yes (PDF)
Size: 4.1 Gb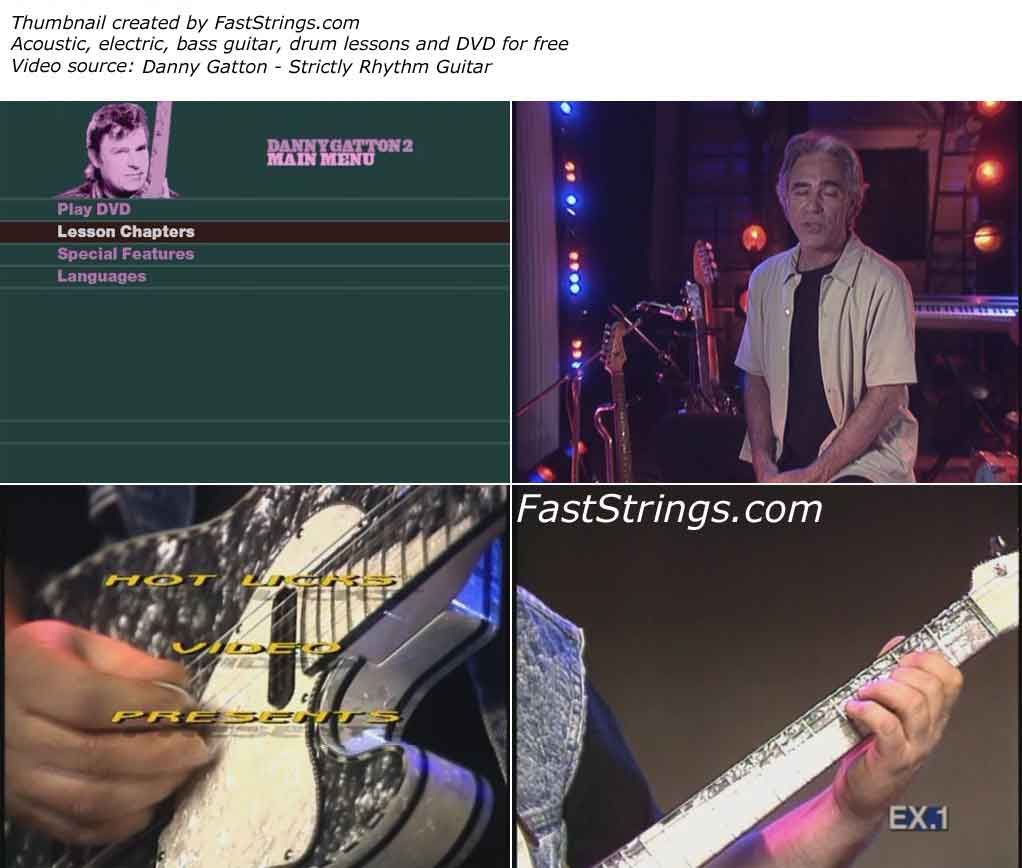 Just download Danny Gatton - Strictly Rhythm Guitar for free and leave comment for mates.
You should be registered to view hidden content